How to Decorate Your TV Mounting Wall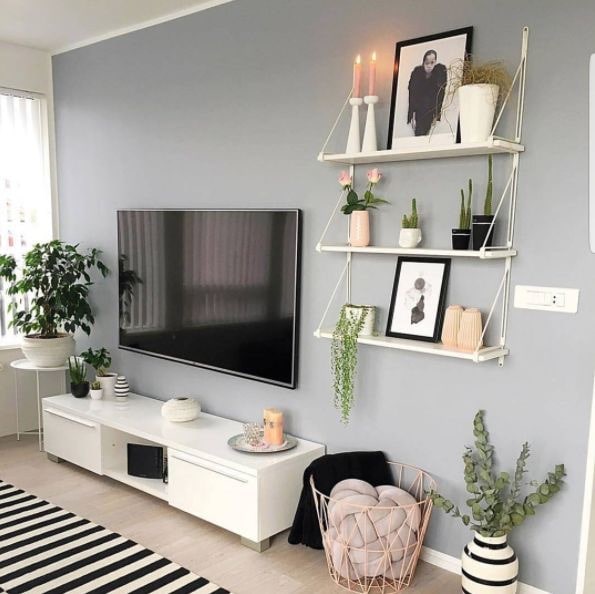 How to Decorate Your TV Mounting Wall
TV Mounting Los Angeles|TV Installation Los Angeles|ITOD
As you decide to mount your TV or already completed that level, it might be a topic of interest, how to decorate your living room while having a black rectangle on your main wall. Having a TV stand as a piece of furniture may sound as a contribution to the design of your apartment which goes well with your sofa, shelves, and et cetera. However, you can also design your living room with a few accessories and gadgets while having your TV mounted on wall which will bring the modern atmosphere there primarily.
Eliminating the TV stand will provide you with greater free space and a pretty nice saving as not finding the ideal place for your TV stand for nearly $25 instead of wasting $300 of your already high expenses because of decoration. However, you might think that where am I going to put my sound bar, game console, or other accessories if there is no TV stand. The answer is under TV shelves. As exactly as your TV stand, providing the same function by carrying. This piece of furniture will carry your electronic gadgets or other accessories except for your TV which is already mounted on wall. Having an under-TV shelf will bring authentic feeling to your TV wall combining with the modern design of your wall mounting TV.
However, as you wish, you can mount these mentioned devices on the wall – under your TVs such as sound bar, game console, or any piece of art which you think will contribute to the whole design of your living room. Sound bar mounting will make your TV wall look like carrying a whole home cinema system.
If you think, the wires will be a cause of distraction from watching the TV or something you do not want to hang under your TV, you can benefit from wire management. Having the wires of your TV and other devices connected to it together and placing them in a tube-like cover will bring the fresher look to your TV wall. You can have it colored as your main wall if you think to make it invisible totally. But we suggest getting professional help for this since you wouldn't like to damage any device or cable while doing it.
The next step might be hanging frames around your wall mounting TV to bring a sincere atmosphere to your living room. These can be a piece of art or the photos of your beloved ones, but the first rule is to start with larger ones and cover the gaps by hanging the small ones afterward. And do not hesitate to make regular changes to the decoration of your TV wall to bring the vital and changing feeling to just your living room.
If you wish to hear more about the ideal look or decoration ideas such as which wall in your living room will be ideal for having your TV mounted or dozens of benefits you are going to enjoy with your wall TV mount, just contact us. We're here for you. TV MOUNTING SERVICE
Starting from $59
Book Now
Blogs
The Itod
Views 8991